Cherie Hu is a music journalist for the digital age
Water & Music, Hu's newsletter-centric publication, unpacks the technology, business, and culture driving the modern music industry.
A song to read by: "4 American Dollars," by U.S. Girls
What I'm reading: "The Sympathizer," by Viet Thanh Nguyen
---
The sound of water and music
In a 2015 interview, producer Quincy Jones told rapper Kendrick Lamar, "The last things to leave this planet will be water and music." Cherie Hu, a musician, writer, and music technology analyst, could not have agreed more.
A year later, in 2016, she launched Water & Music, a membership-funded email newsletter, research hub, and community forum, which today has over 10,000 subscribers and 1,300 Patreon patrons, generating $12,000 in revenue last month. The four-year-old publication features in-depth analysis of the technology and trends driving the music industry, and the site regularly features writing from a roster of more than two dozen music journalists.
In addition to featuring writing and podcasts, Water & Music also doubles as a research resource for analysts in the music world. Hu and her staff write highly technical, quantitative essays on everything from artists' attempts to game music-streaming algorithms with "mood playlists" to the rise in popularity of non-fungible tokens as a source of revenue for musicians.
Hu has delivered guest lectures and spoken on panels across the world, and her freelance journalism has won numerous awards. The Harvard graduate and accomplished pianist is also working on her first book, an endeavor that she supports, in part, through the revenue she generates through Water & Music.
I reached out to Hu because her work is fascinating, and because the worlds of media and music are growing increasingly interconnected. Many of the same problems plaguing independent musicians are common amongst other content creators, writers or otherwise. The rise of algorithms, the pivot to subscriptions, and a zeal for podcasts have gripped both industries, and I thought Hu's perspectives on these issues might shine a new light on them.
If you want to read more of her writing or learn more about Hu, consider subscribing to the Water & Music Patreon here, or follow her on Twitter here.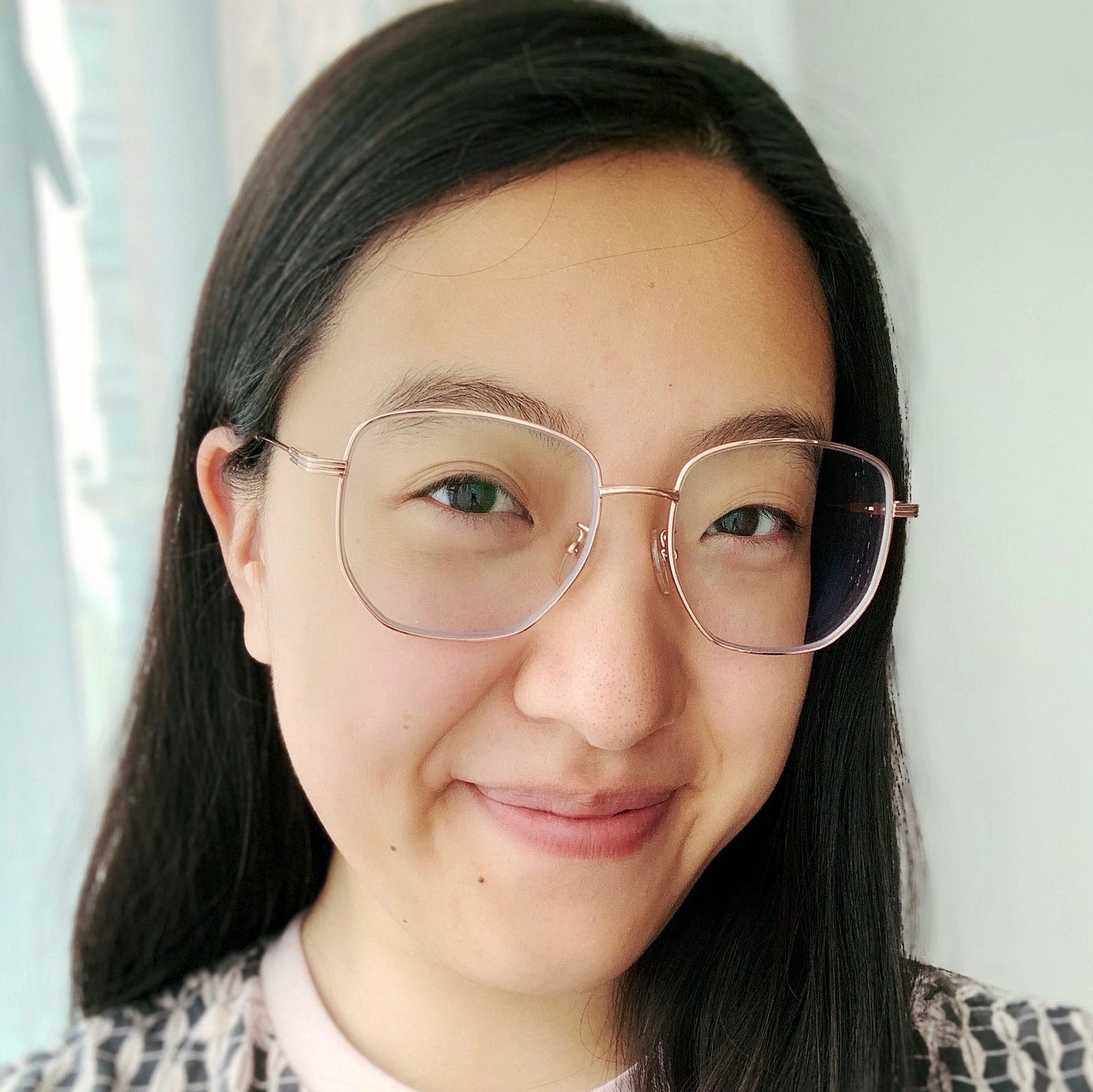 Name: Cherie Hu
Publication: Water & Music
Twitter: Cherie Hu
This interview has been edited for clarity.
A number of trends shaping the music industry are also at work in the editorial world and the creator economy: the pivot to subscriptions, the influence of algorithms, the growing emphasis on individuals over organizations.
But one trend that has important implications for both worlds is the rise of fan-based revenue streams, where platforms give fans the ability to tip creators or pay them directly.
What do you think about these kinds of revenue streams? Are they a more equitable way to put money in the pockets of creators — whether writers, musicians, or otherwise — or are they a band-aid, a short-term solution that just papers over a broken model?
Whether it makes things more or less equitable is an interesting question, because it really just creates a different set of incentive structures that benefit some artists and don't benefit others.
When it comes to tipping, the basis of the transaction is much more emotional, which can be very effective for musicians, especially because a per-stream system like Spotify fails to acknowledge the value of that connection.
Bandcamp's pay-what-you-want model offers another interesting angle, because research shows that when presented with that option, customers routinely pay above the market price for, say, an album. Unlike tipping, though, the Bandcamp method keeps the focus on the music, rather than the connection itself.
But this kind of connection-based model has negative implications for artists who are not social media savvy or extroverted. There are a lot of artists who do not want to be on Twitch every day, who would rather be anonymous online and just focus on making art. They will probably make less money than the artist who streams every day, is active online and open with their followers.
Ultimately, every payment system has its built-in pros and cons.
You started Water & Music as a storehouse for your writing, but now you have 24 contributing writers, generate around $12,000 in monthly revenue, and publish research and analysis that helps set the agenda in the world of tech and music analysis. Did you mean to start a media company, or did you back into one?
"Media company" is a little misleading, just because Water & Music has a substantial research component to it. I would describe the project as a business-facing, membership-based company.
Similar to media companies, we publish longform analysis, record interviews as podcasts, and share our material via memberships. But the research we do is a key part of our value-proposition. Either way, building a standalone following for Water & Music was definitely intentional.
It started as a newsletter, back in 2016. Now Water & Music has more than 1,300 paying patrons and over 10,000 subscribers. When did you decide to go all-in on it?
I started Water & Music as a resource for people who were interested in reading my work, because I was freelancing a lot at the time. I would use the newsletter to send subscribers my latest published pieces, but soon I began using Water & Music as a sandbox for my ideas, which were sometimes a little too futuristic or "out there" to pitch. The audience for my writing kept growing, to the point where I realized I could use Water & Music as a dedicated space for music and tech analysis.
I monetized my Patreon in February 2019, so it's exactly two years old. Over time, I was able to shift from mostly freelancing to mostly running Water & Music, and now that ratio is probably 30-70.
The subscription revenue from Patreon gives me a little more room to breathe, which has helped me focus more time on working on my first book. I have a tier on my Patreon — for $15/month — called Readers, and patrons of that tier are donating directly to my book efforts.
Earlier you mentioned the research component of Water & Music, which is a key part of your value proposition. Subscribers get research and analysis, on top of written posts and podcasts. What areas of research are you excited about at the moment?
Musicians releasing non-fungible tokens (NFTs) — think of Bitcoin or Ethereum —  often in collaboration with other visual artists is a trend that is very interesting to me right now. 3LAU, RAC, and deadmau5 are some of the biggest examples of this. Mike Shinoda just sold an NFT for $30,000 and gave the profits to charity.
More and more artists are getting on the NFT train, but I hadn't seen a resource that aggregated their sales over the various platforms, which would give you a sense of how much money they are actually making and the pricing trends of these NFTs. So, I published a database of these sales and update it weekly.
Alongside that database, I published an in-depth written article breaking down the trends I noticed in that data, but then I also made that data available to readers. I see those two going hand-in-hand — data and analysis —  as opposed to publishing articles or podcasts on their own.
Another crucial area of crossover between the worlds of editorial and music is podcasting. Music-streaming services like Spotify and Apple are quickly doubling down on their podcast offerings, but neither of their models allows for the podcasters to directly monetize their followings. Will podcasts fit neatly into the strategies of the music behemoths?
It's a very interesting development to watch. Apple still has its music on one app and its podcasts on another; it's a very fragmented experience, which could be either good or bad.
Spotify has music and podcasts on the same app, which makes it challenging to incorporate any kind of fan-to-creator monetization system. The two worlds are so different and require fundamentally different teams, branding, and skill sets.
In terms of being able to have a direct monetization model on the same app as an indirect, catalog model, I think that would feel clunky at best.
Unlike music, podcasts really thrive in a niche. The way you build a podcast into a success is by leaning into that niche, a strategy that is at odds with the current music-streaming model, whose main selling point is breadth of access.
You've written about the outsized role algorithms play in the music world. In the publishing world, the newsletter craze has been partially fueled by an antipathy toward algorithms, but that is not the case for many music fans, who love the recommendations they get based on their listening habits. Could this change in the future?
Everyone knows that if you rely too heavily on the Spotify algorithm, your music recommendations will begin to feel cyclical, because the algorithm feeds you music that is based on music you already like. I and other music researchers are more critical of this than the average music fan, but for most people, the thrill of easy discovery is worth the lack of variation.
An interesting development in this space comes from the world of niche music services, like Primephonic, which focuses on classical music. Classical-music listeners find and listen to music in a different way than other music fans, and Spotify, in many ways, is not built to serve them.
For instance, Spotify often lists the composer of a song as the performer, so you'll listen to something and Spotify will tell you it was performed by Beethoven. Or Spotify will present a randomized playlist, whereas most classical music fans will want to hear a whole piece movement by movement.
There are other streaming services offering more specific listening experiences, such as ones for electronic music or curation-centric listeners, but they are all so niche that they might not be able to survive. If they do, they could act as proof that there is room for multiple music-streaming services, in the same way there are multiple television-streaming services.
You have a good understanding of the music business and the world of editorial publishing. Both are at a serious inflection point, changing rapidly in order to stay alive. Which is in a healthier place?
In music, independent creators have more leverage than in the media publishing world, where big brands still have a lot of influence.
The notion of credibility as a writer still relies a lot on these kind of more standard bylines at bigger publications, whereas in music that's increasingly not true. If anything, you probably have more credibility for being able to build your own career on your own terms.
Music is much further ahead, but it won't be long before the writing world catches up.
---
Some good readin'
— In a follow-up to her hauntingly on the nose LinkedIn analysis, Fadeke Adegbuyi takes on Spoonbill, an unnerving if curious product from former Medialyte interviewee Justin Duke. Praxis! (Every)
— Could 2021 be a break-out year for Twitter? Honestly, yes. (Not Boring)
— My old employer Subtext made Nieman Lab! It's the best texting service on the market and run by the best people. (Nieman Lab)
— Another perspective on the music industry, this one less sanguine than Hu's. (Chicago Reader)